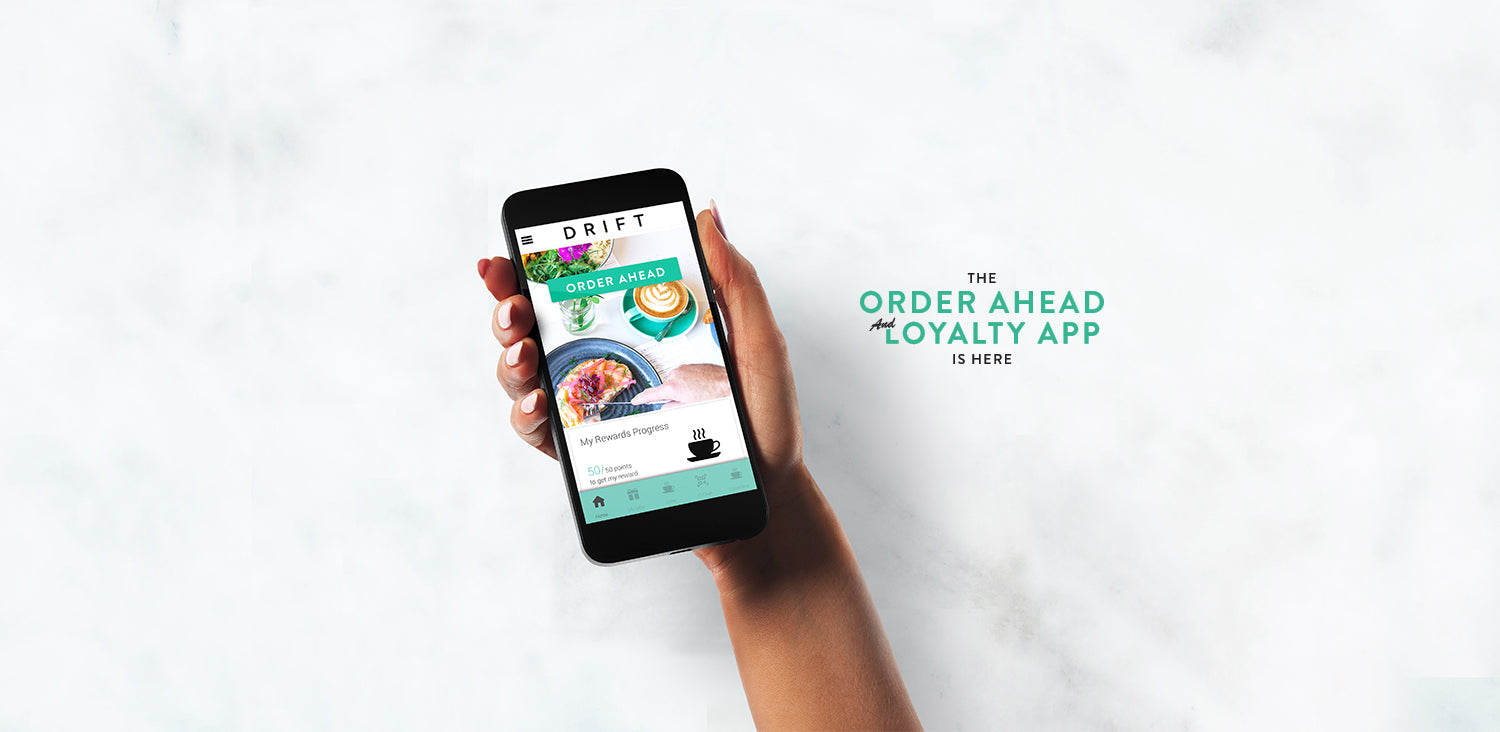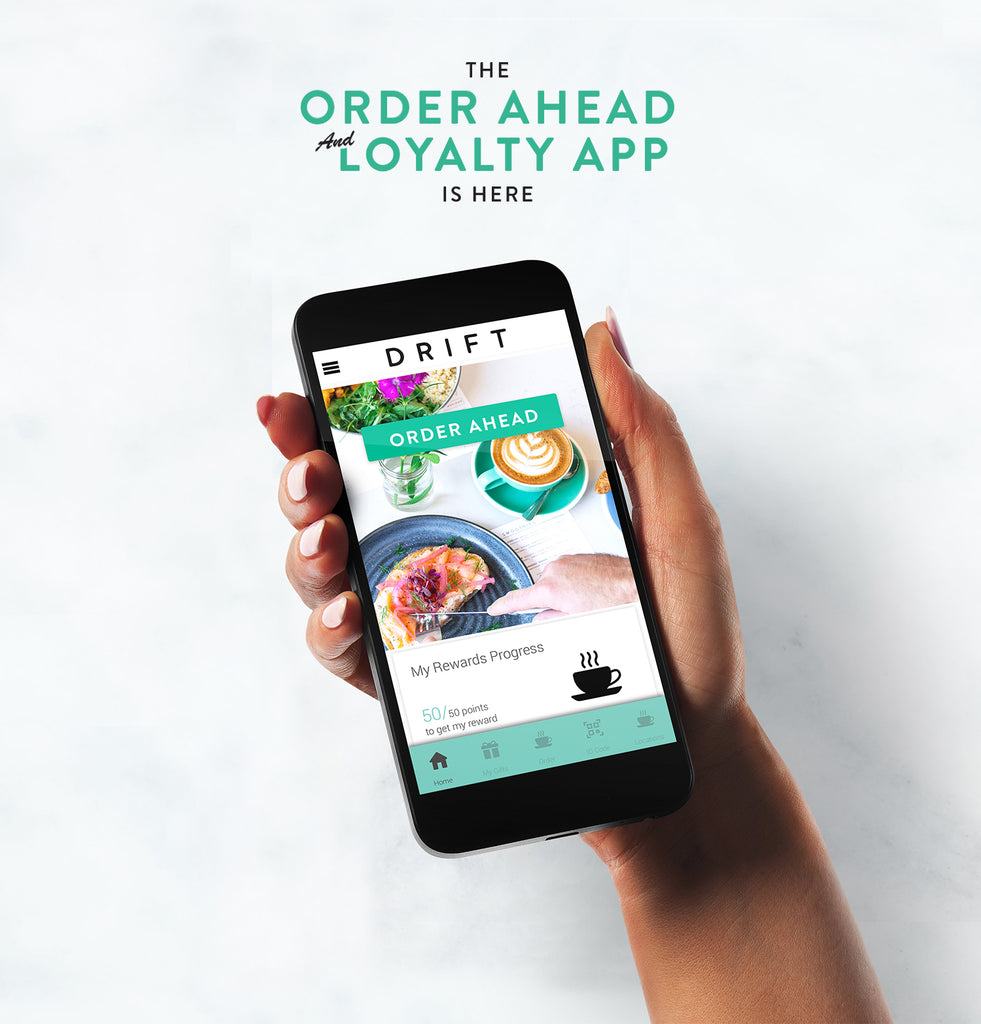 Drift Order Ahead & Loyalty  App
Unlock More With the Drift Order Ahead & Loyalty App
The Drift Order Ahead and Loyalty App is now available with delivery! Earn points towards status during each purchase and redeem rewards. Easily gain status and receive more perks as you climb the next tier. Why get your coffee and breakfast anywhere else? Become a local - be treated like a local! Download from the app store today:
Now Offering Delivery!
Use the Drift App to get your favorites delivered straight to your door

Premium coffee and healthy food when you want it

Earn rewards points on each order & gain status for more perks!

Support your local shop, bypassing expensive 3rd party delivery apps
Order Ahead for Contact-Free Pickup
Customize items just how you like and pick up with ease

Redeem gifts and rewards on the app

Save your credit card for speedy checkout

Quickly reorder past items
Loyalty and Rewards
Earn a $4 credit each time you spend $50 (25% bonus for Emerald)
Exclusive rewards and gifts at differing tier levels
Gain status, get more free stuff
Work your way to Emerald status to receive VIP benefits
Discover and Find Locations
Use the map feature to quickly locate your nearest Drift
Discover new stores
Tip Your Barista
Leave a tip on purchases made with the app

Support the crew - they will be stoked!
Questions or Comments
If you have questions about the Order Ahead App or have feedback, please email us rewards@driftcoffee.kitchen. You can find support and F.A.Q. here.