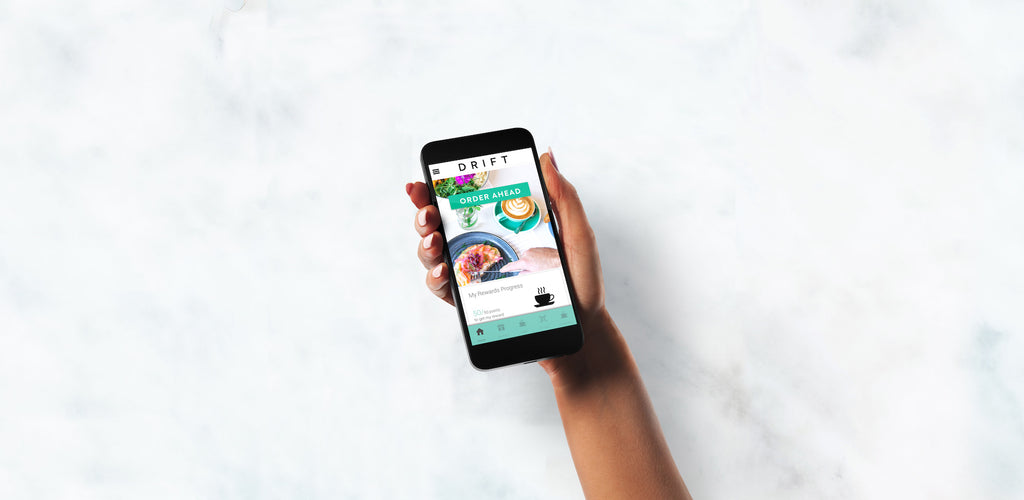 F.A.Q. and Help
Time Saving Tips
Can I save my credit card so I don't have to type it in each time I order?

Yes, you can save your information on the checkout screen for

Quick Re-Order
Can I re-order past items?
Yes you can through our

Quick Re-Order

feature
Tap '

Order

'
Select your location
Tap the menu bar in the top right corner
Select '

My Orders

'
Ordering and Loading Help
I need to cancel or change my Drift order, is this possible

Unfortunately, we can only cancel orders that are scheduled for more than 2 hours into the future. Our guests want products made fresh and fast so we don't have the ability to stop or change an order. If your order is scheduled for more than 2 hours in the future, please reach out to us by email or text.
I cant get the Order Ahead & Loyalty App to load
Reset your app: iPhone
Open the Drift Order Ahead & Loyalty App
Place your order
Loyalty and Rewards
How does the Drift loyalty program work?

Gain status and earn rewards through our tiered program. Receive a $4 reward for each $50 spent. Emerald Status members receive $5 for each $50 plus VIP benefits. *Offer not valid at our Ocean Isle Beach location
Can I use my rewards in store?

Yes you can! Just enter your rewards number at the register, if you have gifts in your account you can redeem them!
What are points?

Your points are how Drift keeps track of what status you are. As an example if you have 101 points you will fall into the Silver status. Your points will go up each time you make a purchase and reset at the end of the year. At each 50 point mark you will receive a gift into your account.